I've added a new still of Jenna as Queen Victoria in her upcoming show Queen Victoria
I've added a video of Jenna's Q&A panel at Magic City Comic con,enjoy!
admin
•
September 26, 2015
(Flaunt Magazine) "Jenna is laugh-out-loud funny, incredibly quick-witted and brings a truth and depth to everything she does. She blew everyone away at her first audition. Steven wanted to chase down the corridor and offer her the role on the spot. Our casting director Andy Pryor had to hold him back! Jenna has grown the character enormously throughout her time playing Clara. She travels in Time and Space and saves the universe. They don't do much of that on Downton Abbey." – Executive Producer Brian Minchin, Doctor Who (2015)
British telly star Jenna Coleman is a delightful CALIFUK recipe for melodrama. Coming up with work as investigative journalist Jasmine Thomas (2005-2009) on Emmerdale, a longstanding British soap set in a fictional village in the Yorkshire Dales, she survived a summer getaway with her uncle and quickly began a lesbian relationship with her friend. In 2011, the adorably dimpled actress took a real-life getaway, crossing the pond for her feature film debut in Captain America: The First Avenger. Then things took a dramatic turn for the best. The bewitching Coleman was cast on BBC series Doctor Who as Clara, companion of the 11th and 12th incarnation of the Doctor. So is Coleman ready to break into Hollywood? Examining her life in granular detail, things get murky; without being rude, she may be dating dangerously debonair Prince Harry (oh my!). And if Coleman can navigate the royal dating scene, she certainly has the charm and power for Hollywood. But then the question becomes—is the starlet willing to bend time and space in order to tackle steady work with American productions? Next year, she'll costar in Me Before You, a film directed by Thea Sharrock, the acclaimed theater director of Broadway's Equus. From there, it's all in the stars.
I've also added HQ Images of her photoshoot onto the gallery,enjoy!
 It has been two years since Jenna's episode 'The Bells of Saint John' aired co starring with Matt Smith (Eleventh Doctor) You can visit our season seven gallery with HD screencaptures and promotional pics!
Gallery Links:
Home > Television Productions > Doctor Who > Season 7 > Episode Screen captures > 7×06 The Bells Of Saint John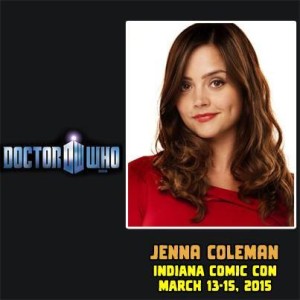 Comic Con will be held in Indiana Jenna will be attending the event for three days from the Saturday 14th till Sunday 15th!
I will be adding photo's that I find of Jenna with fans at this event! Remember to tweet us them @Jcolemannet we will give you full credit for letting us put them on our Gallery!
I will be adding more screencaptures of Jenna's TV shows/Interviews onto our gallery throughout the week! Yes it's taking time but I'm slowly getting to it! You can visit our gallery at jenna-coleman.org/gallery stay tuned!!:)
I have added 349 HD screencaps of Jenna from the Doctor Who episode 'Journey To The Centre Of The Tardis' I hope you all enjoy using/seeing them! I am currently in the process of capping special episodes like DOTD and Christmas eps, I will be gradually adding Season 8 caps! 🙂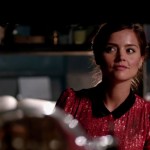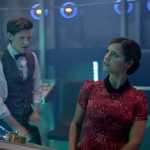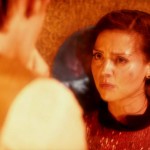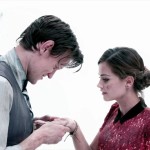 Gallery Links:
Home > Doctor Who(2012-Present) > Season 7 > Episode Screen captures >
7×10 Journey To The Centre Of The Tardis