Jenna,Peter Capaldi,And Michelle Gomez-teased to Digital Spy that their will be a Vikings episode in the brand new season of Doctor Who! Are you excited?

I have gathered images of Jenna and co-stars Peter Capaldi and Michelle Gomez,backstage at San Diego Comic Con! Enjoy viewing them!
I've found out that Jenna has been in a new photoshoot! She looks amazing as always! We've added the 2 photos I've found so far and will add more when they are released!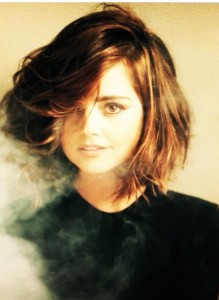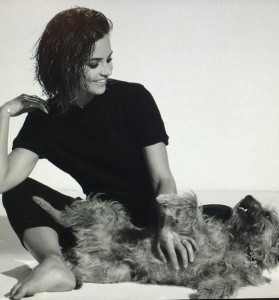 Gallery Link:
Photoshoots>2015>
#002
Jenna attended the music festival Glastonbuy this weekend, She looked stunning! She was there on friday and saturday according to her Instagram which she posted a picture up on Friday afternoon. I have added 8+ HQ Images of Jenna attending the event into our gallery.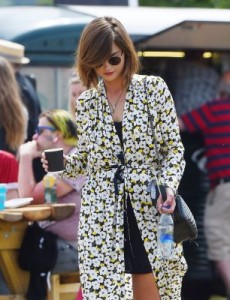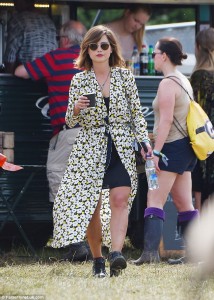 Gallery Link:
There's much excitement in TV drama circles about ITV's lavish eight-part drama Victoria charting the early life of the great Monarch.
But who to play her?
RadioTimes.com can reveal that ITV is aiming high and has a list of possibles which is big on the glam stakes for the Daisy Goodwin-scripted spectacular which starts filming in the autumn for broadcast next year.
Casting folk are sizing up Game of Thrones star Emilia Clarke (Mother of Dragons' Daenerys Targaryen) as well as Downton's Lady Rose herself, the actress Lily James.
Model/actress Cara Delevingne is another contender and, if that's not enough, actress, model and Kick-Ass star Chloe Grace Moretz is also being considered.
Last but not least on the list is Doctor Who star Jenna Coleman who, if tabloid reports about her friendship with Prince Harry are to be believed, could one day become proper royalty herself….
Made by the production company behind Poldark, Mammoth Screen, the drama will imagine Britain's longest reigning monarch "who leaves childhood behind when she ascends the throne at the tender age of 18."
Said Goodwin: "I've been fascinated by Victoria since I started reading her diaries at university. She's a woman whose personality leaps off the page – a tiny 4 foot 11 teenager who overnight became the most powerful woman in the world, and her candour and spirit makes for an irresistible heroine.
"Victoria was the first woman to have it all; she had a passionate marriage, nine children and was grandmother to most of Europe's royalty, but she also had a job, being queen of the most important nation in the world. It wasn't easy; her reign was beset by scandal and sleaze and it was only by sheer force of personality that she prevailed. Her diaries, all 62 million words of them, give an astonishingly vivid picture of her transformation from rebellious teenager into, to my mind, our greatest queen."
Victoria will be the screenwriting debut for the novelist who has published historical novels My Last Duchess and The Fortune Hunter.
Filming will start in September.
It's been announced that Jenna is attending Fan Expo in Canada on the 3rd of September to the 6th. She will be attending along side Karen Gillan and also Billie Piper. The Fan Expo will be taking place at the Metro Toronto Convention Centre. Their is no further information from the day's Jenna will be attending,and also the prices for autographs and photos; but be sure to follow us on twitter @Jcolemannet to keep up with updates. And also follow the convention site and also their twitter for news
It's been announced that Peter Capaldi (the Doctor) and Jenna Coleman (companion Clara Oswald), will visit Germany for a one-time-only fan event, live in Berlin on Friday, 17th July.
Commenting on the event, Peter Capaldi said, 'So many German fans have already reached out to me about the show and I'm delighted to be travelling to their country to find out first hand why they love Doctor Who.'
The forthcoming trip will offer fans the opportunity to see the stars of the world's longest running television sci-fi series, for the first time in Germany. It follows on from last year's successful fan events across the globe during the  Doctor Who: The World Tour  where Capaldi and Coleman visited seven cities in 12 days including Cardiff, Seoul and Rio de Janeiro.