Entertainment Weekly- The Academy of Science Fiction,Fantasy&Horror Films announced on Tuesday the nominees for the 2015 Saturn Awards the awards will be presented on June the 25th keep voting for Jenna!
Best Supporting Actress in a Television Series
Emilia Clarke, Game of Thrones
Jenna Coleman, Doctor Who
Caroline Dhavernas, Hannibal
Lexa Doig, Continuum
Emily Kinney, The Walking Dead
Melissa McBride, The Walking Dead
Steven Moffat reveals that Clara was written out at the end of Death in Heaven, but the actress changed her mind and decided to stay…
Radio Times–
Will she stay or will she go? That was the question that raged around Jenna Coleman last year, as fans and press alike speculated over whether she would leave her role as Clara in Doctor Who. Tabloid rumour originally had her leaving the show in last year's Christmas special Last Christmas, before eventually flip-flopping to the right answer that she would be staying on for series 9. According to Steven Moffat himself, though, the truth is that Clara was originally going to be written out at the end of series 8 finale Death in Heaven.
"That was her last episode," he tells Doctor Who Magazine. "And then she asked me if she could be in Christmas? So I said, 'Okay, I'll write you out in Christmas.' She came to the read through and did the 'write out' version – and again changed her mind."
"But the truth is I never wanted her to go. I didn't really want Death in Heaven to be her last episode. And with Last Christmas, I'd already written the alternative version where she stayed, and I preferred that version. For Christmas Day it's a bit nicer. Frankly, I didn't want to lose her. She's an amazing actress, and she never stops working to make Clara better. I was very happy to go the extra mile to make sure we could keep her."
Coleman's decision to stay on for the entirety of series 9 sets to make her the longest serving companion of the modern era. Explaining why she stayed at a post-screening Q&A last year, she said, "I couldn't walk away with the story being unresolved, there's so much more to do and I think [Clara and the Doctor] have finally just reached a point where they really understand each other."
Elsewhere in Doctor Who Magazine's huge ten-page interview with the showrunner, Moffat reflects in-depth on the triumphs and challenges of series 8, reveals what's next for the Doctor in series 9 and laments on the toll that fame as TV's most well-known and discussed writer can take on him.
I have added 2014 Magazine Scans to our Gallery! I'll be adding more from Jenna's previous years big thanks to Google and some various Doctor Who sites!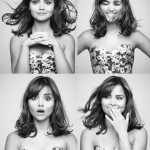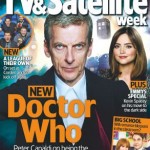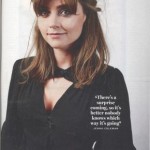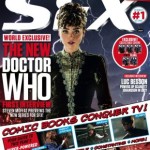 Gallery Links:

Home > Magazine Scans > 2014
Jenna attended the Los Angeles Cinderella Film Premiere supporting Boyfriend Richard Madden who is starring in this movie,Jenna was wearing a beautiful Yellow flowered dress she looked breath taking and amazing. I have added in Photos of Jenna attending the Premier into our Gallery;and I have also added in some photos I could find of her and Boyfriend Richard leaving the Premier.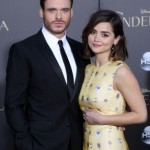 Gallery Links:

Home > Public Appearances > 2015 > March 1st: Cinderella Los Angeles Premiere

Home > Public Appearances > 2015 > March 1st: Jenna Leaving Los Angeles Cinderella Movie Premiere
I've added new/old Photoshoots of the flawless Jenna throughout her younger years! You can view them in our gallery jenna-coleman.org/gallery   Enjoy!:)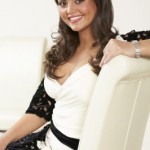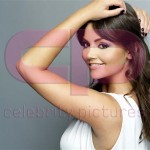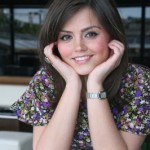 Gallery Links:
Home > Photoshoots > 2000

Home > Photoshoots > 2006

Home
> Photoshoots > 2007

Home
> Photoshoots > 2008

Home
> Photoshoots >
2009

Home
> Photoshoots >
2010

Home > Photoshoots > 2011
admin
•
February 28, 2015
I've added more photos of Jenna and Co stars Michelle Gomez&Peter Capaldi filming Doctor Who season 9 in Tenerife on the 27th onto our Gallery! Enjoy!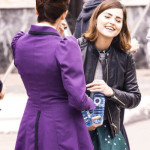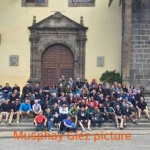 Gallery Links:
Home > Doctor Who(2012-Present) > Season 9 > Filming Images > Tenerife Filming 27-02-2015
admin
•
February 28, 2015
More photo's of Doctor Who season 9 filming photos have been added to our Gallery! We hope you enjoy them they are in HD/Some are some not! 🙂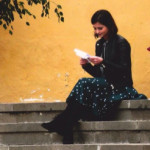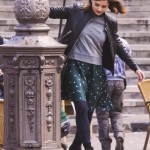 Gallery Links:
Home > Doctor Who(2012-Present) > Season 9 > Filming Images > Tenerife Filming 27-02-2015