Hello Lovelies! I have gathered brand new filming images of Jenna and co star Peter Capaldi filming in Hillside Street Cardiff, I hope you enjoy viewing them in our gallery jenna-coleman.org/gallery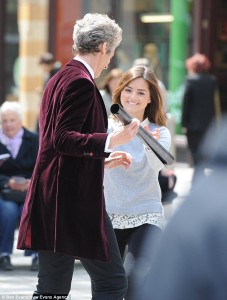 Gallery Link:
Doctor Who Season 9 Filming Images>
June 10th:Filming in Hill Street Cardiff
Jenna attended the Audi Polo Challenge today 31st March and she was looking stunning wearing a lovely White dress. I've added several photos onto the Gallery,be sure to check our site and gallery for more
We've added the first look of Jenna attending the Audi Polo Challenge, She looks adorable in her white dress! We will add more photos when more is released!
Gallery Links
Public Appearances>2015>May 30th:Audi Polo Challenge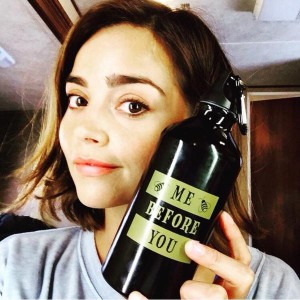 Jenna posted this photo on her Instagram a couple of hours ago, is this hinting she is filming her new movie role Me Before You? We hope so! You can now visit the photo in our Gallery and also on her Instagram @Jenna_Coleman_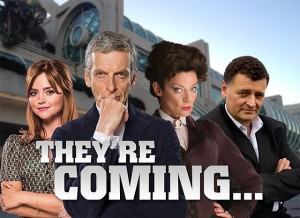 The Official Doctor Who tweeted that Jenna Coleman,Peter Capaldi,Michelle Gomez&Steven Moffat are heading to Comic con this year.
Doctor Who returns to San Diego Comic-Con on Thursday, July 9. Following his record-breaking debut season as the Doctor, Peter Capaldi will make his first ever appearance at the event with Jenna Coleman (Clara), Michelle Gomez (Missy), lead writer and executive producer Steven Moffat and executive producer Brian Minchin.
Peter Capaldi commented, 'Tales of San Diego Comic-Con are told in awe on every set around the known fantasy/sci-fi production world. It's become a fabled kingdom. One I am thrilled to find myself heading for. And to appear in the legendary Hall H is a further twist to the cosplay and comic madness I may never recover from.'
The new season of Doctor Who premieres later this year, opening with a two-part adventure, The Magician's Apprentice and The Witch's Familiar, written by Steven Moffat, produced by Peter Bennett and directed by Hettie Macdonald (Blink – the Hugo Award-winning episode that introduced the Weeping Angels). The adventure will, of course, see the return of Peter Capaldi and Jenna Coleman as the Doctor and Clara but it will also see Michelle Gomez back as the evil Missy…
I've gathered filming images of Jenna today on set for Doctor Who, she looks amazing! We hope you enjoy seeing the images in our Gallery
Gallery Link:
Doctor Who>Season 9 Filming Images>
May 25th: Jenna on set in Canal Park Cardiff
I've finally gathered new filming images of Jenna filming the brand new season of Doctor Who, She has been filming in various parts in Cardiff and they look wonderful! We can't wait for season 9 to air!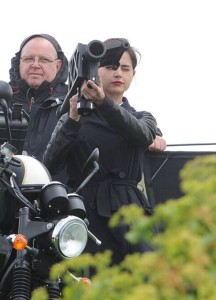 Doctor Who season 9 Filming Images>May 11th:Jenna on set in Cardiff
Doctor Who season 9 Filming Images>May 18th:Jenna on set in Cardiff