Hello all of you! Since it's Jenna's birthday on the 29th which is coming up a couple of fans on twitter have decided to throw together a birthday video for Jenna (I think that is it) I will be joining alongside these fantastic girls who are putting the Birthday video together.
What to include in Jenna's Birthday video?
Drawings
Edit's that you have made of Jenna
Birthday Posters
Video messages from yourself
Be creative!! This is your chance to celebrate Jenna's birthday with fans and herself! You can send the photos/messages/drawings to this email jennacolemanvideo@gmail.com and you can also tweet these people @LittleMissJLC @WeAreWhovians and @0hMySt4rs
I've added 374 HD screencaptures of Jenna starring as Clara Oswald in the 50th special in Doctor Who "Day of the Doctor" back in 2013, I hope you enjoy them 🙂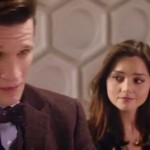 It has been two years since Jenna's episode 'The Bells of Saint John' aired co starring with Matt Smith (Eleventh Doctor) You can visit our season seven gallery with HD screencaptures and promotional pics!
Gallery Links:
Home > Television Productions > Doctor Who > Season 7 > Episode Screen captures > 7×06 The Bells Of Saint John
I've added new/old photoshoots on Jenna from her photoshoot with Andy Gotts who has shot many Jenna photoshoots before! Big thanks to PicturePress!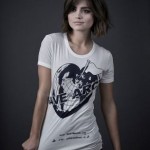 I have added loads of Images to our Gallery over the weekend, I've added 2013 Public Appearances of Jenna attending events, I have also added HD screencaptures from Doctor Who Season 7 Part B, I will slowly be capping season 8 so stay peeled! I have also added 2012 interview screencaps of Jenna do I hope you enjoy them all!:) you can visit our gallery at jenna-coleman.org/gallery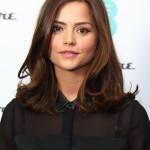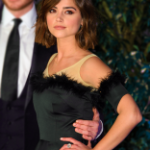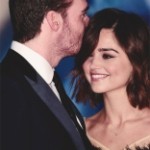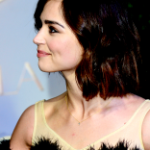 Jenna has attended the London film Premiere of the brand new movie Cinderella starring Jenna's boyfriend Richard Madden, Jenna attended the event looking stunning as always! You can now view photos in our Gallery
Thanks to a fan on Youtube who attended Jenna's Comic Con Event in Indiana she has thankfully put the full Q&A video up on her youtube channel! You can watch the full video on Youtube if you click the embedded video. or you can click
here to watch the panel its self