( 03/23)
A new promotional Image has been released for Queen Victoria,enjoy viewing it!
Television Productions > Queen Victoria(2016) > Promotional Images
( 02/14)
HQ/MQ Photos of Jenna at the Louis Vuitton Pre Bafta Party have been added to the gallery she looks stunning as always,enjoy!
( 02/13)
Jenna attended Harvey Weinstein's Pre-BAFTA Dinner that is partnered with Burberry and GREY GOOSE,enjoy!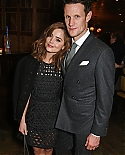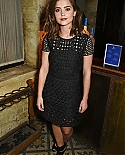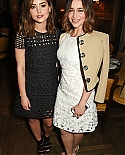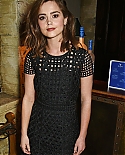 ( 02/11)
Jenna attended "So It Goes and Burberry event" a few days back,sadly not much pics are released yet but still enjoy!
( 02/03)
The Official trailer for Me Before You has been released,I've also added screencaptures of Jenna in the trailer,enjoy!
( 01/18)
I've added a video of Jenna's Q&A panel at Magic City Comic con,enjoy!