admin
•
February 14, 2016
HQ/MQ Photos of Jenna at the Louis Vuitton Pre Bafta Party have been added to the gallery she looks stunning as always,enjoy!
admin
•
February 13, 2016
Jenna attended Harvey Weinstein's Pre-BAFTA Dinner that is partnered with Burberry and GREY GOOSE,enjoy!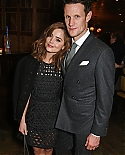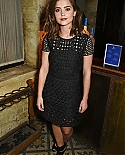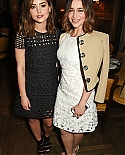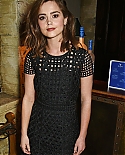 admin
•
February 11, 2016
Jenna attended "So It Goes and Burberry event" a few days back,sadly not much pics are released yet but still enjoy!
Yesterday Jenna attended Magic City Comic Con along side Billie Piper, I've added images of the panel Jenna was on to our gallery,enjoy!
Jenna attended Wizard World Comic Con yesterday, I've added images to the gallery more to come so stay tuned!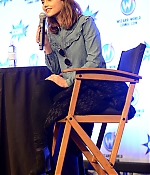 admin
•
November 15, 2015
Jenna attended the Doctor Who Fan Festival held in the ExCeL building in London yesterday.With co stars Peter Capaldi, Michelle Gomez, Ingrid Oliver and show producer Steven Moffat,photos have been updated on our gallery of her in the panel! Enjoy
I've added HQ Images of Jenna attending the BFI Luminous Fundraising Gala tonight thanks to Kaci. Be sure to check them out in our gallery!