I have finally updated my Titanic album in our Gallery with 720P HD screencaps of Jenna's time in the 4 parter story portraying the role of Annie Desmond, We hope you enjoy using the screencaptures and you can also find the links down below.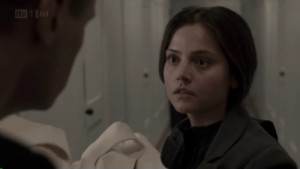 Television Productions > Titanic > Episode Screencaptures
We have gathered Magazine scans from Jenna's latest Magazine with Observer Magazine. We have also added a Photoshoot that we have gathered to our Gallery
In The magazine Jenna talks about her Co-star Peter Capaldi, who plays the current Doctor on Doctor Who- She also talks about her contract on Doctor Who as well.
"My contract came up last year and I decided that because I'd only done one series with Peter Capaldi, I wanted a bit more time to explore that relationship.Also, he's the Gandalf of Doctor Who!
He seems to have that mythical thing about him, and we're great buddies behind the scenes.You pick up a script and get a sniff of where things are going, but any speculation Peter and I have, the story never goes in that direction."
Jenna has been filming Doctor Who season 9 on her birthday bless her, we have gathered a few filming photos of Jenna walking around set. Jenna was supposedly filming these two episode titles "The Girl who Died" and "The Women who lived",could these episodes be the last for Clara Oswald? We hope not!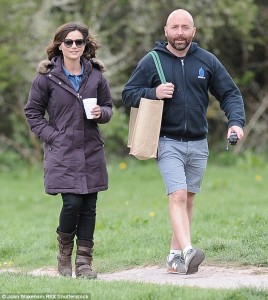 I have added 364 HD Screencaps of Jenna's first episode in Doctor Who and what a brilliant episode it was! Jenna one an award for best guest star which was amazing for her because she has deserved it! I hope you enjoy using the Screencaps!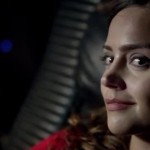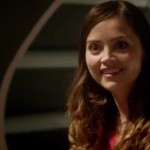 Hello all of you! Since it's Jenna's birthday on the 29th which is coming up a couple of fans on twitter have decided to throw together a birthday video for Jenna (I think that is it) I will be joining alongside these fantastic girls who are putting the Birthday video together.
What to include in Jenna's Birthday video?
Drawings
Edit's that you have made of Jenna
Birthday Posters
Video messages from yourself
Be creative!! This is your chance to celebrate Jenna's birthday with fans and herself! You can send the photos/messages/drawings to this email jennacolemanvideo@gmail.com and you can also tweet these people @LittleMissJLC @WeAreWhovians and @0hMySt4rs
Entertainment Weekly- The Academy of Science Fiction,Fantasy&Horror Films announced on Tuesday the nominees for the 2015 Saturn Awards the awards will be presented on June the 25th keep voting for Jenna!
Best Supporting Actress in a Television Series
Emilia Clarke, Game of Thrones
Jenna Coleman, Doctor Who
Caroline Dhavernas, Hannibal
Lexa Doig, Continuum
Emily Kinney, The Walking Dead
Melissa McBride, The Walking Dead