Jenna has been interviewed for the Doctor Who Fan Show talking about what it takes to be a companion. I have added screencaps into the Gallery!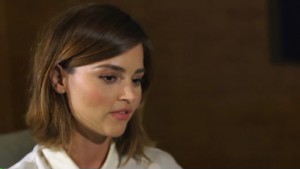 Jenna and Peter have been interviewed by Will Wheaton talking about Doctor Who! I have added HD Screencaptures into the Adoring Jenna Coleman Gallery!

Gallery Links:
Screencaptures>2015 >Will Wheaton Interviews Jenna and Peter Tardis VS Enterprise
Jenna was interviewd yesterday at SDCC by Yael Tygiel during yesterday's press line for Doctor Who at San Diego Comic Con You can watch the full interview on her channel! We also have HD screencaptures of Jenna's interview on our Gallery!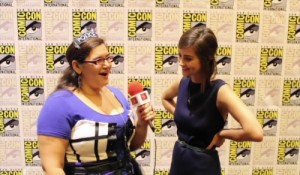 Thanks to a Youtube account Flicks and The City We can now watch the complete Doctor Who panel at San Diego Comic Con yesterday which was (June 9th) I hope you enjoy it!:)
Jenna attended the Audi Polo Challenge today 31st March and she was looking stunning wearing a lovely White dress. I've added several photos onto the Gallery,be sure to check our site and gallery for more
We've added the first look of Jenna attending the Audi Polo Challenge, She looks adorable in her white dress! We will add more photos when more is released!
Gallery Links
Public Appearances>2015>May 30th:Audi Polo Challenge
Jenna posted this photo on her Instagram a couple of hours ago, is this hinting she is filming her new movie role Me Before You? We hope so! You can now visit the photo in our Gallery and also on her Instagram @Jenna_Coleman_