( 08/28)
Jenna has joined the Judging Panel for the 23rd Raindance Film Festival. Raindance presents films and web series from around the world, celebrating and supporting independent, new and alternative filmmakers. Check out the details here
The Festival will take place from the 23rd September – 4th October 2015 in Central London (Piccadilly Circus), screening 100 feature films and over 150 short films.
( 08/28)
Jenna has been interviewed for the Doctor Who Fan Show talking about what it takes to be a companion. I have added screencaps into the Gallery!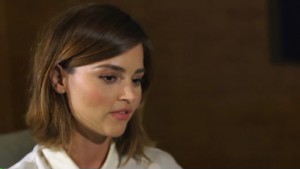 ( 08/20)
Jenna and Peter have been interviewed by Will Wheaton talking about Doctor Who! I have added HD Screencaptures into the Adoring Jenna Coleman Gallery!

Gallery Links:
Screencaptures>2015 >Will Wheaton Interviews Jenna and Peter Tardis VS Enterprise
( 07/10)
Jenna was interviewd yesterday at SDCC by Yael Tygiel during yesterday's press line for Doctor Who at San Diego Comic Con You can watch the full interview on her channel! We also have HD screencaptures of Jenna's interview on our Gallery!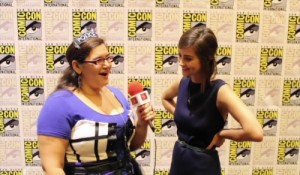 ( 07/10)
Thanks to a Youtube account Flicks and The City We can now watch the complete Doctor Who panel at San Diego Comic Con yesterday which was (June 9th) I hope you enjoy it!:)
( 05/30)
admin
—
Comments are off for this post
Jenna attended the Audi Polo Challenge today 31st March and she was looking stunning wearing a lovely White dress. I've added several photos onto the Gallery,be sure to check our site and gallery for more
( 05/30)
We've added the first look of Jenna attending the Audi Polo Challenge, She looks adorable in her white dress! We will add more photos when more is released!
Gallery Links
Public Appearances>2015>May 30th:Audi Polo Challenge