BBC released this video of Jenna reflecting back on her time on Doctor Who, I've added HQ screencaps to the gallery as well!
BBC Doctor Who have released a new video of Jenna Coleman discussing the upcoming Doctor Who episode "Before The Flood"
admin
•
September 23, 2015
Doctor Who star Jenna Coleman shares her secret to success and tells us how even working with Peter Capaldi isn't improving her ability to do a Scottish accent in this edition of our 60 Second Challenge. Jenna is nominated for her role as Clara Oswald at the upcoming British Academy Cymru Awards which take place Sunday. Source
admin
•
September 18, 2015
Today on BBC Radio 1 Jenna announced after 4 years of being Clara Oswald she's leaving the tardis in season 9, If you missed the interview you can watch it below. I'm still in denial I can't believe she's leaving 🙁 I have added HQ screencaps of her interview to our gallery!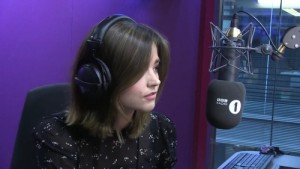 admin
•
September 8, 2015
BBC America have released this video of Jenna talking about her character Clara Oswald and how she has changed since the death of her boyfriend Danny Pink.
Jenna has been interviewed for the Doctor Who Fan Show talking about what it takes to be a companion. I have added screencaps into the Gallery!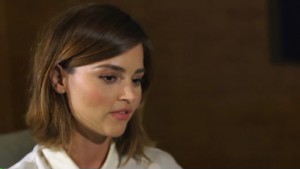 Jenna and Peter have been interviewed by Will Wheaton talking about Doctor Who! I have added HD Screencaptures into the Adoring Jenna Coleman Gallery!

Gallery Links:
Screencaptures>2015 >Will Wheaton Interviews Jenna and Peter Tardis VS Enterprise