BBC America shared another preview of what's to come of the brand new season of Doctor Who I have added HD Screencaps to the Gallery from Jenna's small talk about the upcoming season.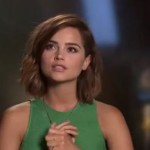 Jenna and Peter attended a meet/greet in the Apple Store in Berlin promoting the new release of Doctor Who series Eight being released onto bluray! I have added HD images of jenna attending the event into our Gallery, I hope you enjoy!
Jenna attended a Panel at Comic Con called 'Women Who Kickass' she attended the panel with Hayley Atwell,Kathy Bates,and Gwendoline Christie! I've added HQ Images of Jenna attending the event to our Gallery!
The Doctor Who cast visited SiriusXM Studios yesterday, A Few images are uploaded to the Gallery!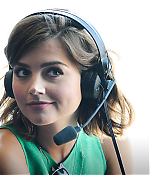 Entertainment Weekly posted this lovely photoshoot of Jenna onto their twitter account! I have added the HD Image onto our gallery!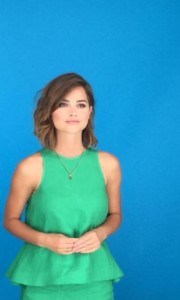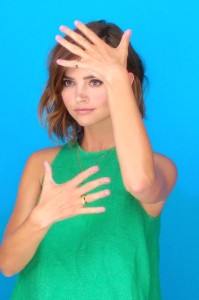 Gallery Link:
Photoshoot>2015>
#008
BBC America released a video with Jenna Coleman&Peter Capaldi talking about Comic Con,and some of their thoughts on it! I've also gathered screencaptures from the interview and they are now on our Gallery!
Gallery Link:
Screencaptures>2015>
9th June: After Doctor Who Panel Thoughts-San Diego Comic Con 2015
I have found another interview of Jenna attending San Diego Comic Con,In the interview she talks about The brand new season of Doctor Who! I've also added 50 HD screencaptures into our Gallery! I hope you enjoy viewing them!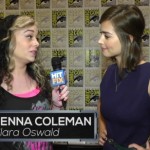 Gallery Link:
Screencaptures>2015>
Is Clara Tardis Consumed&What's Jenna Coleman's Best Fan Gift