( 09/16)
Jenna and Peter have been photographed by Radio Times for the brand new season of Doctor Who returning this Saturday. I have added HD Photos of the shoot onto our Gallery, enjoy! 🙂
Gallery Link:
Photoshoots>2015>
#010
( 09/15)
Brand new episode stills from the new episode of Doctor Who 'The Magicians Apprentice' have been added into our Gallery,enjoy!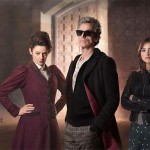 Gallery Links:
Doctor Who>Season 9>Episode Stills>
9×01 The Magician's Apprentince
( 09/14)
I have added a brand new photoshoot of Jenna and co star Peter Capaldi for Radio Times promoting the new series of Doctor Who into our Gallery, enjoy1
( 09/11)
admin
—
Comments are off for this post
Yesterday Jenna attended a premiere of the first two episodes of the brand new season of Doctor Who followed by a Q&A!Some HD Photos of the event have been added to the gallery,enjoy!:)
( 09/06)
I've added images of Jenna attending Toronto Comic Con Yesterday to our Gallery, I hope you enjoy viewing the images!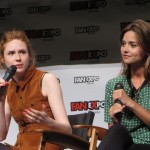 Gallery Link:Public Appearances>2015>
September 5th: Toronto Comic Con
( 09/02)
A new Promotional Image of Jenna as Clara Oswald has been released by the official BBC Doctor Who account. Not sure from what episode the promotional Image is from but lets hope we find out soon! Be sure to check our gallery for any more news!