admin
•
February 22, 2015
I've added 570 screencaps of Jenna in Doctor Who 7×08 onto our gallery! I hope you like them! I will add 7×09 caps throughout the week.:)
 Gallery Links:
Home > Doctor Who > Season 7 > Episode Screen captures >
7×08 Cold War
admin
•
February 22, 2015
I have added 2015 Public Appearances into the Gallery, I have added Jenna appearing at the EE Academy Film Awards and also her appearance at her Boyfriend Richard Madden's new movie  "Cinderella" at 65th International Film Festival.
Gallery Links
Home > Public Appearances > 2015 >
Cinderella Premier at the 65th Berlin International Film Festival

Home > Public Appearances > 2015 > EE British Academy Film Awards
admin
•
February 22, 2015
admin
•
February 21, 2015
admin
•
February 21, 2015
I have added screencaptures of Jenna's first ever episode as the companion "Clara Oswald" in Doctor Who season 7 part B.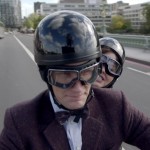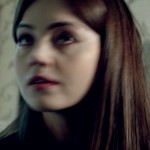 Gallery Links:
Television Productions>DoctorWho>Season 7>Episode Screen Captures>The Bells of Saint John
admin
•
February 20, 2015
admin
•
February 20, 2015
At the BAFTAs Lancôme's team created the makeup looks for 150 faces. It was a military makeup operation, involving a LOT of lipstick – to be precise 300 Rouge in Love lipsticks and over 150 combinations of foundation.
One of those faces was Dr Who's Jenna Coleman who wore a beautiful floral Rochas gown with a triangle cut-out above the waistline. In between chatting about Eddie Redmaye, Jenna told us that she loved how it was comfortable and modern, while stile making a statement.
We caught up with her makeup artist Shehla Shaikh to find out how she created the look using Lancôme products. She told us: 'We wanted to go for a softly smoky eye that defined but didn't take away too much from Jenna's modern, romantic Rochas gown.' Here are the steps to getting the look…
1. Jenna's skin was prepped and evened using Teint Idole Ultra 01 and her under-eyes brightened with Teint Miracle Pen 02.
2. A subtle rose coloured blush was applied to the cheekbones( Blush Subtil Rose Sable)
3. To create the perfect, low key smoky eye, Shehla used Hypnose Palette ST7, gradually blending colour along the socket.
4. For added definition she used a smudge of Brown Kohl Pencil along the lash-line before coating the lashes in Grandiose mascara.
5. Lips were kept natural with a modern nude tone created with a base of 211 Lip Pencil followed by 200B Rouge in Love lipstick to give a subtle sheen.
You can read the full article here