admin
•
September 22, 2015
Doctor Who Audio books will be releasing 4 brand new books starring Jenna Coleman as Clara Oswald and her co star Peter Capaldi as The Doctor The Tales of Winter will be split into 4 books, You can now order them on the BBC Shop or else on Amazon. Down below you will see the cover of the artwork and also a little synopsis of the books.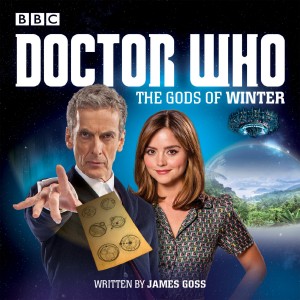 Buy on Amazon or BBC Shop


On a remote human colony planet, under the cover of a protective dome, young Diana Winter summons the TARDIS. Brought to her side by the power of a mysterious calling card, the Doctor and Clara are given one of their unlikeliest assignments yet. Yet it is one that will have far-reaching consequences…
Many years later, on the homeworld of the alien Golhearn, the time travellers once again meet Diana – but this time the stakes are much higher. The Golhearn's savage madness is threatening to destroy their own civilisation, and Diana has a personal reason to call for the Doctor once again. Is he willing to assist, or must Clara go it alone? Can anyone discover the cause of the monstrous insanity that threatens them all?
Buy on Amazon or BBC Shop
The Doctor and Clara are called to a mysterious, isolated house on a moonlet in the Asurmian Reach. There they meet the inscrutable Justin Winter and his two assistants, Joey and Carenza. Winter has called for the Doctor's help: he and his friends are trapped in the house, all exits having long ago been sealed.
When even the TARDIS proves unable to dematerialise, the Doctor and Clara quickly realises they are as much prisoners as their new acquaintances. Strange blood moths fly around their heads, and there's a strange whispering and rustling from the shadows of the house's interior. As tensions rise, the Doctor struggles to engineer a way out – and a staggering series of revelations are about to be made.
Buy on Amazon
A brand new, original adventure for the 12th Doctor and Clara, as played on BBC TV by Peter Capaldi and Jenna Coleman. Exclusive to audio, the story is the third of four to be published between August 2015 and February 2016.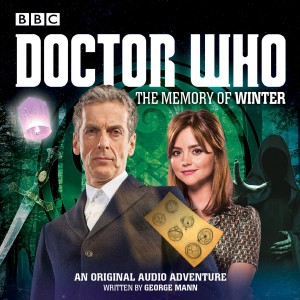 A brand new, original adventure for the 12th Doctor and Clara, as played on BBC TV by Peter Capaldi and Jenna Coleman. Exclusive to audio, the story is the last of four to be published between August 2015 and February 2016.
admin
•
September 20, 2015
Hello everyone! I have added 1080p screencaps of Jenna in last night's Doctor Who episode "The Magicians Apprentice" I hope you enjoy them! Be sure to check out the episode,it was amazing!
admin
•
September 19, 2015
USA Today: USA TODAY – The socially awkward Doctor could definitely learn some social skills from actors Peter Capaldi and Jenna Coleman, who play the Doctor and his companion, Clara Oswald, respectively, on BBC America's Doctor Who.
The co-stars chat and joke playfully on a hotel roof during a summer hotel-roof photo shoot to promote the new season (Saturday, 9 p.m. ET/PT). It will be Capaldi's second season on the 52-year-old British sci-fi franchise and Coleman's third and last: She confirmed to BBC Radio 1 Friday that she will be leaving the series later this season.
Clara had eroded the Doctor's standoffish nature by late last season, and their bonding will continue on the popular series, which last season marked its biggest audience (2.2 million viewers).
"The Doctor is a great defender of mankind but he doesn't really want to personally know that many of them," says Capaldi. "Clara humanizes the Doctor. … His affection for Clara is very, very deep, so he listens to what she has to say."
Coleman, who played the companion to the previous Doctor (Matt Smith), says the transition from Smith to Capaldi was smooth, aside from adjusting to the Doctor's unique ability to regenerate into a different person and actor.
"It's not often you have a scene where the lead actor you're working with changes his face and person mid-scene, so that was quite an unusual day," she says. "But we had a brilliant working relationship immediately."
Executive producer Steven Moffat says the two had instant chemistry, which isn't always the case. Changing actors involves risk, especially when casting a Doctor who isn't "another quirkily handsome young man with interesting hair."
Capaldi's Doctor intrigues Moffat. "While he's quite forbidding looking, there's a sense of some emotional turbulence about him. You sort of think he's on fire and he looks more hurtable, curiously, than David (Tennant) or Matt," the two previous Doctors.
I have also added HQ Photoshoots from their chat!
admin
•
September 19, 2015
I've added Images of Jenna attending BBC Radio 1 yesterday talking about the new season of Doctor Who,enjoy!
admin
•
September 18, 2015
Today on BBC Radio 1 Jenna announced after 4 years of being Clara Oswald she's leaving the tardis in season 9, If you missed the interview you can watch it below. I'm still in denial I can't believe she's leaving 🙁 I have added HQ screencaps of her interview to our gallery!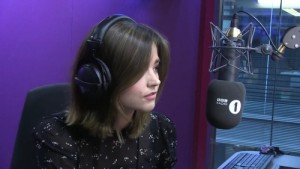 admin
•
September 18, 2015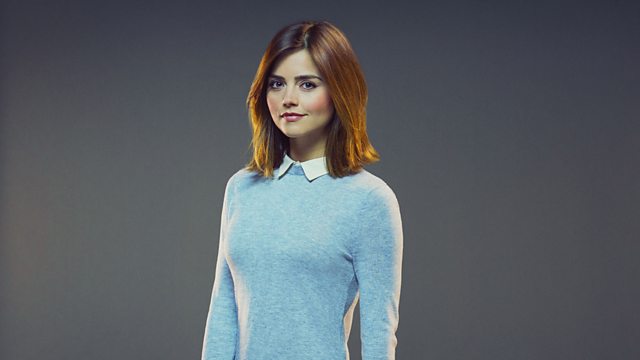 It's been officially confirmed that Jenna Coleman, who plays Clara Oswald, will leave Doctor Who during the new series which starts tomorrow, Saturday 19 September.
However, it's not been revealed exactly when Clara leaves and the question many are already asking is how will she part company with the Doctor?
Jenna Coleman made her Doctor Who debut on 1 September, 2012 as Oswin Oswald in Asylum of the Daleks. She returned on Christmas Day of that year, playing Clara and remained with the Eleventh Doctor from the following episode, The Bells of Saint John, onwards. She stayed on board the TARDIS for all of Peter Capaldi's episodes to date and after filming for the last series finished, Peter commented, 'Jenna has been absolutely brilliant. I think she's wonderful in the show, and she's my favourite companion.'
But Series 9 sees the Impossible Girl's departure although the how, why and when are all questions we'll have to watch the new adventures to find out…
Whatever happens, we'll bring you the inside info first but for the time being we'll prepare to say goodbye to Clara and good luck to Jenna. We'll miss them both.
admin
•
September 18, 2015
Doctor Who companion Jenna Coleman will play Queen Victoria in a new 8-part ITV drama, the commercial broadcaster has this morning confirmed.
Jenna Coleman said: "I am delighted to be cast as Queen Victoria in this ambitious drama of her life. She is a vivid, strong, inspirational and utterly fascinating woman in British history and I can't wait to tell her story."
The Doctor Who star, who announced this morning on Nick Grimshaw's Radio 1 show that she is leaving the TARDIS, will portray the Queen at the age of 18, when she ascended the throne, through to her romance and marriage to Prince Albert.
Produced by Doctor Who producer Paul Frift and directed by Starter for Ten director Tom Vaughan, the series will begin with a 90-minute episode and be followed by seven one-hour episodes.
There are no details of Coleman's Victoria co-stars yet but the show will begin filming in the North of England this October.(SOURCE)